Renee Cornish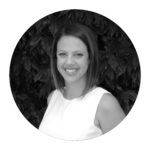 Sales Consultant / Property Manager
Renee prides herself on her ethics and morality. She strongly believes a great price can be achieved using honesty, transparency & sincerity. 
Using her uncanny ability to put her clients at ease, Renee makes the process of selling & renting easy, exciting & enjoyable.
Renee is frugal by nature and applies these principles to her work, ensuring that the marketing campaign is carried out in a responsible & economical manner.
Her youthful looks may suggest inexperience, however Renee has been in the industry for 10 years and is constantly undertaking training to gain new skills.
Her objective to please prompts efficiency, productivity excellent organisational skills.
Renee is a classic Whittlesea-ean, with her straight talking, humorous & approachable demeanor.
Renee can help you in all aspects of your investment and is contactable on 0425 437 250.
03 97162000
9716 1500
0425 437 250