Hayley Skerry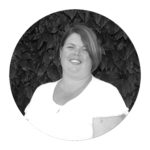 Property Management and Sales Consultant
Hayley lives in Whittlesea with her husband and 2 daughters who attend the local School.
She has a good knowledge of the local and surrounding area as she has lived and been educated in Whittlesea all her life.
Hayley views her role as an Agents Representative to provide quality service and to achieve the best possible outcome for all her clients.
Hayley has a natural flair for customer service, and teamed with her energy and enthusiasm makes her popular with all her clients.
In her spare time she enjoys spending time with her family and attending to her horses.
0397162000
03 9716 1500
0439396018