Angie Ermanis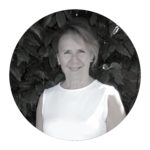 Director/Property Management
Angie opened the Whittlesea office jointly with her husband Ed in 1998 and works as Senior Property Manager. Angie is experienced in all aspects of Residential, Commercial & Retail leasing.
Angie excels in mitigating disputes between landlord & tenants and has a creative mind to pro-actively avoid issues in any tenancy. Angie is a mentor for the less experienced staff members and oversees the property management department. 
Angie is also qualified in the sales arena and can assist with all aspects of selling and leasing real estate. Angie has 2 adult children and 2 grandchildren and enjoys spending time with her family and attending to her garden.
03 9716 2000
03 9716 1500
0431 812 045